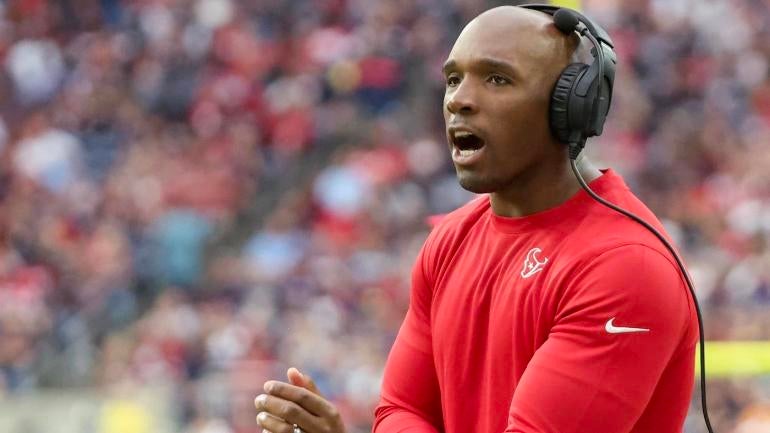 The Houston Texans are riding high following their 39-37 win over the Tampa Bay Buccaneers, in which rookie quarterback C.J. Stroud led a six-play, 75-yard touchdown drive with just 46 seconds remaining in the fourth quarter. Stroud set an NFL record for the most passing yards in NFL history for a rookie (470), and became just the third player in NFL history to record 470 passing yards, five touchdowns and zero interceptions in a single game. 
The vibes are high in Houston, but apparently so are the injuries. As the Texans prepare for their Week 10 matchup against the Cincinnati Bengals, they listed a whopping 23 players on their Wednesday injury report. That's right, 23 of the 53 Texans players have issues worth reporting! 
The replies on social media varied from "Who ISNT injured" to "The Houston Texans are QUESTIONABLE vs Cincinnati."
Out of the 23 players, 11 did not practice on Wednesday, seven were limited and five were full participants. So really, 18 players are actually "injured." Among the notable nonparticipants were rookie pass rusher Will Anderson Jr. (knee), fullback Andrew Beck (ankle/elbow/shoulder), linebacker Blake Cashman (knee), kicker Ka'imi Fairbairn (quad), offensive tackle Laremy Tunsil (knee) and safety Jimmie Ward (hamstring).
How this team progresses health-wise will be something to watch over the course of the next few days.