Chinese start-up Polestones has launched its first car, a Pininfarina-designed luxury 4×4 aptly named the 01.
The Polestones 01 is powered by a turbocharged 1.5-litre petrol engine, which generates electricity for a pair of electric motors (one per axle).
Chinese media reports that the set-up musters a combined 469bhp and 546lb ft, allowing the 01 to dispatch the 0-62mph sprint in 5.5sec.
A 56kWh battery from Chinese giant CATL yields a 146-mile range on electricity alone, according to the CLTC test cycle. This rises to 692 miles with the assistance of the engine.
A roof-mounted lidar system – claimed by maker Hesai Technology to be the first solid-state unit fitted to a production car, with all its components integrated into a single chip – provides level-two driver assistance.
Its capabilities will apparently be improved with future software updates.
The 01 measures 5050mm long, 1980mm wide and 1869mm tall, making it roughly as large as the Land Rover Defender 110 (5018mm by 2008mm by 1967mm).
Indeed, it bears a striking resemblance to the highly successful British 4×4 – a common theme among Chinese SUVs of late, as seen in the Haval Raptor, Jetour Traveller and Yangwang U8.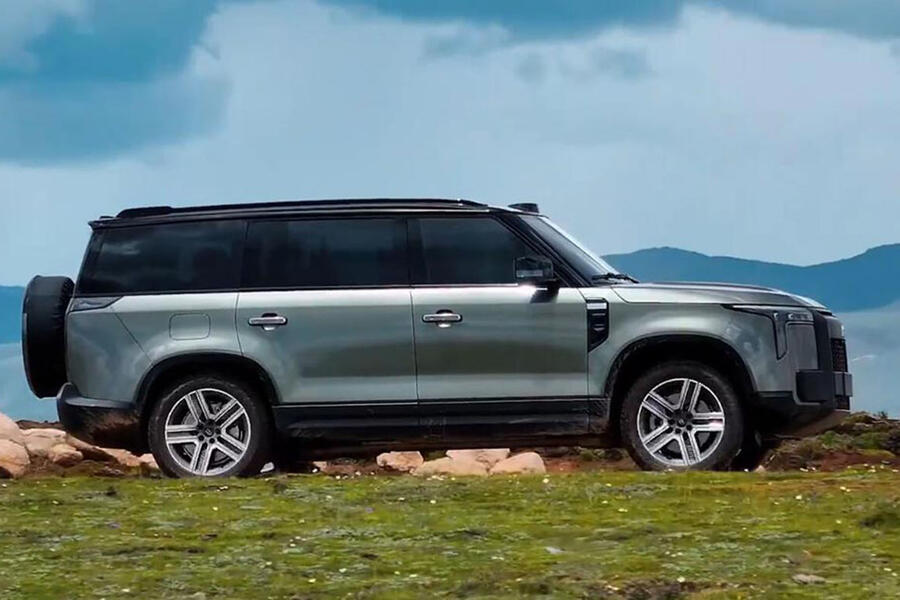 In keeping with its outdoor 'lifestyle' billing, the 01 features a camper-van-style kitchenette integrated into the tailgate, including an induction hob and a water dispenser.
The spoils from this so-called 'restaurant system' can be enjoyed under an integrated gazebo, which is claimed to take just five minutes to assemble.
The 01 is available with a six- or seven-seat interior. 
The six-seat option brings three rows of two seats, the third of which comprises airline-style reclining thrones.