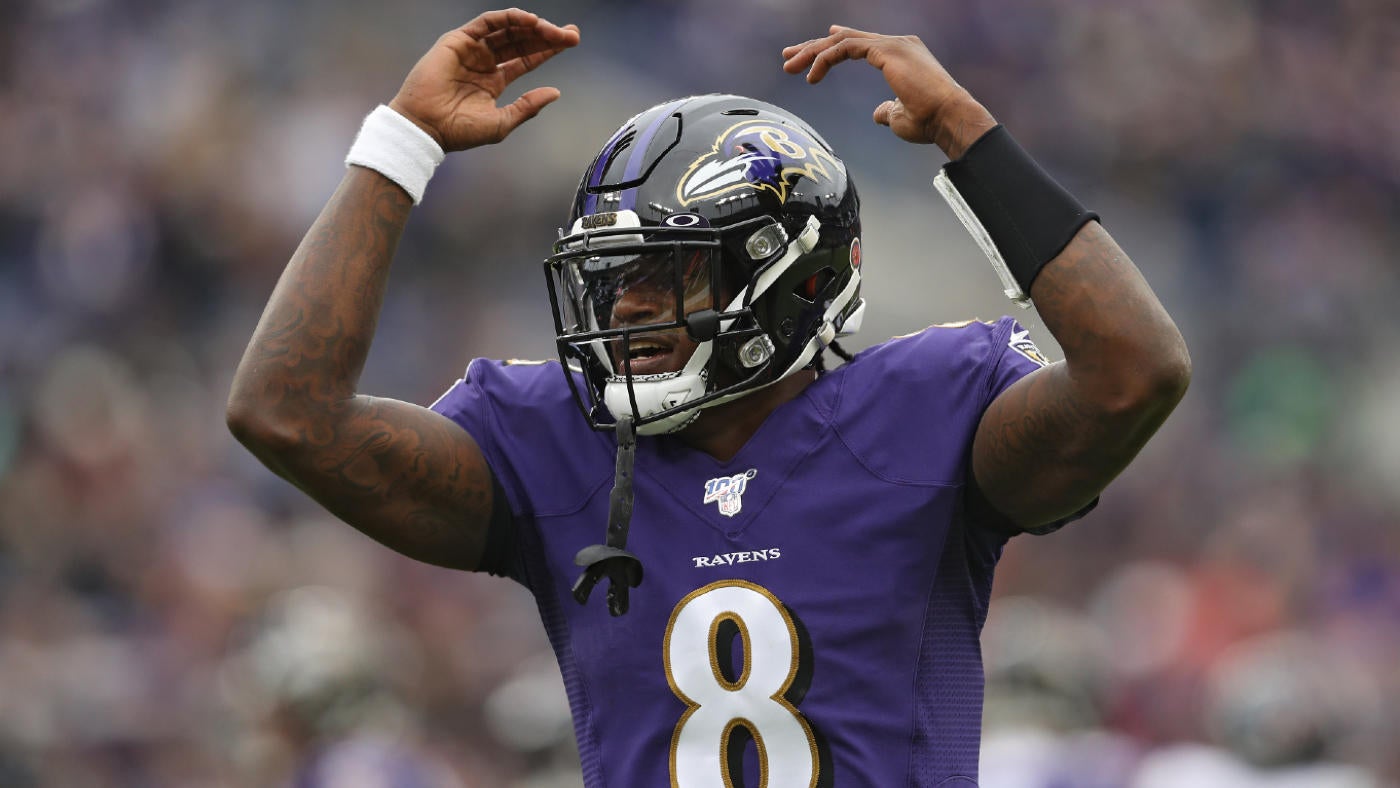 We have finally reached my least favorite week of the year and it has nothing to do with the NFL.
The first week after turning the clock back is always a nightmare and that's mostly because I have a toddler who is now waking up at 5:30 a.m. If I get all my picks wrong this week, that's why. The government needs to ban time changes and/or clocks.  
I'm going to have to talk to my toddler about clock management, and to be honest, someone probably also needs to have that conversation with the Cowboys because their clock management was pretty ugly near the end of the game against the Eagles. 
Alright, I'm done talking about clocks, let's get to the picks. 
Actually, before we get to the Week 10 picks, here's a quick reminder that you can check out the weekly picks from every CBSSports.com NFL expert by clicking here. Also, I'm in charge of the NFL newsletter here at CBSSports.com and if you want me invading your inbox five days per week, then you should definitely sign up. If you want to subscribe, all you have to do is click here and enter your email address. If you do that, it will instantly make us best friends, and just so you know, I've already let all my current best friends know that they might be replaced this week.
OK, I'm going to stop stalling, let's get to the picks. 
NFL Week 10 picks
Carolina (1-7) at Chicago (2-7)
8:15 p.m. ET (Amazon Prime)
On paper, this is easily the worst game of Week 10 and possibly the worst game ever. I'm not even sure who the audience is supposed to be here: Panthers fans don't want to watch the Panthers play anymore, Bears fans don't want to watch the Bears play, and certainly, no one wants to watch them play each other. 
Actually, there is one reason to watch and that's mostly because the Bears are in first win-win situation in NFL history: They win if they win and they even win if they lose and that's all because of the NFL Draft. 
The Bears will be getting Carolina's first-round pick in the 2024 NFL Draft, which means if the Panthers lose on Thursday, then Chicago will take one step closer toward possibly getting the first overall pick. On the other hand, if the Panthers win, that's not the worst thing, either, because the Bears also have their own first-round pick in 2024 and their draft positioning will improve if they lose this game. 
The Bears can help their draft position by winning and they can help their draft position by losing. 
So which one is going to happen?
After watching Bryce Young play this year, I'm not sure I can pick the Panthers to win another game this season. Not only has he struggled, but he's been particularly bad on the road. In three road games, the Panthers have gone 0-3 and Young has thrown four interceptions while averaging just 203.3 passing yards per game. 
Also, I feel like D.J. Moore is going to be out for revenge. The former Panthers receiver was traded to the Bears in the deal that gave Carolina the No. 1 overall pick, which allowed them to draft Young. Moore has already had three games this year where he went over 100 yards and I won't be surprised if he adds another one to the tally on Thursday. 
I'm not sure who the Bears' quarterback is going to be just yet — Tyson Bagent has been starting, but Justin Fields recently returned to practice after missing three games due to a thumb injury — but I'm starting to think it might not matter. The Panthers defense can't stop the run — they've surrendered the fifth most rushing yards per game this year — and the Bears are running over everyone. They're averaging 135.3 yards per game on the ground, which is the fourth-best number in the NFL heading into Week 10. That seems like a recipe for disaster for the Panthers. 
The pick: Bears 20-13 over Panthers
If you want a more analytical approach to your NFL picks, then I highly suggest that you check out the SportsLine Projection Model, which has been on fire this year. Check it out if you want to know which side to bet for every game in Week 9.
Indianapolis (4-5) vs. New England (2-7) in Germany
9:30 a.m. ET (NFL Network)
I never thought I'd type these words, but I think Bill Belichick might actually be on the hot seat. His coaching tree is on fire, his team can't win games and "The Patriot Way" is fading into oblivion. His decision to move on from Tom Brady has proven to be one of the worst personnel decisions in NFL history, the team can't draft and the one thing that has always been good under Belichick — his defense — is even failing him. 
In Week 9, they lost to a team that wasn't even trying to win. The Commanders waved the white flag on the season at the trade deadline when they decided to trade away two of their defensive stars, but they still managed to beat the Patriots. 
Things are so bad in New England that Patriots fans are convinced that Robert Kraft and his son might be ready to make a move and I'm not sure I disagree, because they definitely looked disgusted during the second half of the team's loss to the Commanders. 
I'm not sure what they said there, but here's what they need to tell Belichick, "You either retire a hero or you coach long enough to see yourself get fired."
If you're wondering whether I took a quote from Harvey Dent and modified so that it fit Belichick's situation, the answer is yes.
The good news for Belichick is that I don't think he's going to have to worry about getting fired this week. He has two big things working in his favor heading into this game. For one, it's being played in Germany and I think that actually gives the Patriots an advantage. Belichick has never lost in Europe (He's 3-0) and I'm guessing that's because his rigid scheduling actually comes in handy when the Patriots play overseas. 
The other advantage for Belichick is that the Colts will have Gardner Minshew at quarterback. Although Minshew has started 41 games in his career, he's never faced Belichick. No one is better than Belichick at confusing opposing quarterbacks and it's never easy to face him for the first time. This would be like asking someone who's played three games of chess in their life to beat Garry Kasparov (I promised the chess community I would make one chess reference this year, so there you go guys). 
The Colts are the team that started the Deflategate controversy, so it would be almost fitting if they were the team to end Belichick's reign in New England, but I don't think his reign is going to end. At least not this week. 
The pick: Patriots 20-17 over Colts
San Francisco (5-3) at Jacksonville (6-2)
1 p.m. ET (Fox)
I'm not saying the NFL should be put me in charge of flexing games, but I'm starting to think the NFL should put me in charge of flexing games. For some reason, the league decided to keep Jets-Raiders on Sunday night this week when they could have had this game instead.  
I would list all the reasons why this game is better, but that would take me nine hours to write and it would take you seven hours to read and we don't have time for that. Let's just all agree that this game would have been the best option for "Sunday Night Football."
On one hand, we have the hottest team in the NFL and that's the Jaguars, who are currently on a five-game winning streak, which is the longest streak in the league right now. On the other hand, we have the 49ers, who haven't won a game since Week 5 (Reminder: It's Week 10). 
The 49ers' biggest issue during their three-game losing streak has been injuries. Every time it looks like things can't possibly get any worse, they somehow get worse. Left tackle Trent Williams and Deebo Samuel both missed multiple games during the losing streak. Also, Brock Purdy suffered a concussion in Week 7 and he hasn't been the same quarterback since then. 
The Jaguars and 49ers are both coming off a bye, but San Francisco definitely needed the off week more. Williams and Samuel will both likely be playing on Sunday and Purdy should be back to 100%. With those three on the field, that could present a lot of problems for a Jaguars defense that hasn't been able to stop the pass this year. The Jags are surrendering 263.5 passing yards per game this season, which ranks 30th in the NFL. 
Another thing working in the 49ers favor is that they just ADDED CHASE YOUNG. The 49ers pass-rush had been struggling some this year, but it should definitely get a boost this week with Young on the field. To recap: The 49ers offense should thrive against the Jags' secondary and the 49ers defense is probably going to eat Trevor Lawrence alive. 
The Jaguars have not beaten the 49ers in 18 years and I don't think that drought ends this year. 
The pick: 49ers 30-23 over Jaguars
Houston (4-4) at Cincinnati (5-3)
1 p.m. ET (CBS)
After beating the Bills on Sunday night, the Bengals will now be hosting the Texans, which will be followed by a Thursday night showdown with the Ravens in Week 11. I don't want to say playing Houston is a trap game, but if your team is going to fall asleep at the wheel during one of those three games, it's definitely going to be the one against the Texans. 
That being said, I think C.J. Stroud might have ruined any chance the Texans had of surprising the Bengals this week. In Houston's Week 9 win over Tampa Bay, the Texans rookie quarterback re-wrote the NFL record book. Not only did he set the rookie record for the most passing yards in a single-game with 470, but he also set the record for the highest QB rating by a rookie in a single-game (147.8). After turning back the clock an hour this week, I'm guessing the Panthers would like if we could turn the clock all the way back to the draft so they could take Stroud instead of Bryce Young. 
I don't know how comfortable the NFL would feel about handing out the rookie of the year award in Week 10, but they might as well and just go ahead and give it to Stroud now. 
The one problem for the Texans in this game is that if there's been one QB who's been hotter than Stroud over the past few weeks, it's Joe Burrow. 
The Bengals QB has arguably been the best quarterback in the NFL over the past five weeks. Not only does he have the highest passer rating in the league since Week 5, but he's also thrown 10 touchdown passes with a 75% completion percentage over his past four games. 
Is that even impressive? The answer is yes. Only one other player has ever done that and that was Peyton Manning who did it during his MVP season in 2013. If the Texans can't get any pressure on Burrow, then this could be a long day for a Houston team that's struggled to sack the quarterback. The Texans only have 17 sacks on the season and six of those came in one game against Bryce Young (Their 17 sacks are the fourth-worst number in the NFL). 
If the Texans sack Burrow six times, they might win, but I don't think that's going to happen. 
The pick: Bengals 27-20 over Texans
Cleveland (5-3) at Baltimore (7-2) 
1 p.m. ET (Fox)
If you've looked the NFL standings at any point over the past 24 hours, you may have noticed that the AFC North is officially the best division in football. And to be honest, saying this division is the "best" might be an understatement. Heading into Week 10, all four teams are at least two games above .500, which marks the first time that's ever happened this late in the season since the divisions were realigned in 2002. 
Also, the AFC North is on track to send ALL FOUR TEAMS TO THE PLAYOFFS. 
No four-team division has ever sent all four of its teams to the playoffs. 
Oh, and did I mention that the four teams in the AFC North are a combined 17-6 against non-divisional opponents? The only reason I'm pointing all of this out is because my plan this week was to pick every AFC North team to win, but I can't do that because of this game. 
These two teams played back in Week 4 with the Ravens winning 28-3, but I'm going to forget that game happened because the Browns had to play with a rookie QB who was making his first career start. They'll have Deshaun Watson this week and no matter what you think of Watson, he's definitely a step up from a rookie QB who's never started a game before. 
The Browns will also be bringing the NFL's best defense to this game. Through nine weeks, the Browns have surrendered just 234.8 yards per game, which ranks first in the NFL. 
Actually, now that I'm thinking about it, you could probably make the argument that the Browns don't have the best defense in this game and that the RAVENS do. Baltimore's defense has given up the fewest points in the NFL this year … You know what? Forget the defenses. They cancel each other out. This is all going to come down to who plays better between Lamar Jackson and Deshaun Watson and I'll take Jackson in that debate. 
The Ravens QB is playing at an MVP level and through nine weeks, he leads the NFL in completion percentage (71.5%) AND QB rushing yards, which is something that has only been accomplished by one other QB in NFL history (Steve Young in 1994). Steve Young won the MVP and the Super Bowl in 1994 and I'm starting to feel like Lamar might do the same. 
The Ravens tend to struggle in divisional games — they're just 6-9 since the start of the 2021 season — but I think they pull this one out on Sunday. 
The pick: Ravens 19-16 over Browns
NFL Week 10 picks: All the rest
Saints 24-17 over Vikings
Steelers 24-16 over Packers
Titans 19-16 over Buccaneers
Falcons 20-16 over Cardinals
Lions 27-23 over Chargers
Cowboys 27-13 over Giants
Seahawks 31-20 over Commanders
Raiders 23-20 over Jets
Bills 23-16 over Broncos
BYES: Chiefs, Dolphins, Rams, Eagles
Last Week
Best pick: It took nine weeks, but it finally happened: I got a Titans pick right! I was starting to think that I was going to go the entire season without hitting a single Titans' pick but the streak finally ended. I can finally look my family in the face again. On the other hand, I would like to apologize to everyone who picked the opposite of what I picked because you assumed I'd be wrong. That was a brilliant strategy and I'm sorry it didn't work. 
Thanks for using the old double reverse jinx, guys. You took one for the team and I appreciate it. 
Worst pick: If I've learned one thing about making NFL picks over the past 10 years, it's that you should never pick the Cowboys to win in a big game, because they always choke. Well, guess what? I picked the Cowboys to win a big game and in the least surprising news in human history, they choked. They had 103 different chances to beat the Eagles on Sunday and they choked away every single one of them. It was almost impressive how much choking there was. 
The Cowboys had a first down at Philadelphia's SIX-YARD LINE with 27 seconds left and I thought for sure they were going to score, but instead, they somehow managed to go BACKWARDS 21 yards in a span of two plays. The Cowboys are the Dolphins of the NFC: They can't beat a good team and I will not be picking them to beat any good teams until I actually see them beat a good team. 
Finally, if you guys have ever wondered which teams I'm actually good at picking, here's a quick look at my best and worst teams when it comes to picks this year. 
Teams I'm 8-1 picking this year (Straight up): Cardinals, Giants, Panthers (7-1), Packers (7-1), Jets (7-1)
Longest winning streak: Cardinals (Six straight wins)
Teams I'm 1-7 picking this year (Straight up): Titans (1-7), Texans (1-7). 
Longest losing streak: Texans (Seven straight losses)
Every other team is somewhere in the middle. 
Picks Record
Straight up in Week 9: 10-4
SU overall: 83-54 (2-14 picking the Titans and Texans, 81-40 picking everyone else)
Against the spread in Week 9: 9-5
ATS overall: 66-66-4
---
You can find John Breech on Facebook or Twitter and if he's not doing one of those things, he's probaby celebrating his Week 9 Titans' pick with a family-size bag of Funyons.