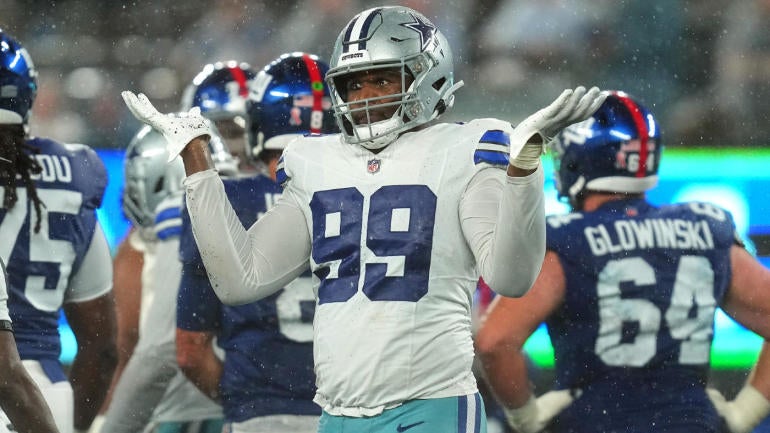 Welcome to the Week 1 grades. 
The first week of NFL action is in the books and it ended with a shocker on Monday night in every sense of the word. The first shock came when Aaron Rodgers was knocked out of the game after suffering an ankle injury on New York's fourth offensive play of the game. The next shock came when the Jets actually managed to beat the Bills, despite losing Rodgers. 
The Jets win capped a surreal 24 hours at MetLife Stadium, a span that also saw the Cowboys beat the Giants 40-0 on Sunday night. The Cowboys and Jets were two of our teams that earned at least an 'A' this week. 
We have grades to hand out, so let's get to them.  (If you're looking for a deeper dive on the Lions' shocking 21-20 win over the Chiefs that was played on Thursday, be sure to click here.)
N.Y. Jets 22-16 over Buffalo in OT
Cleveland 24-3 over Cincinnati
Bengals-Browns grades by Jordan Dajani (Love the grades? Hate the grades? Let him know on Twitter.)
San Francisco 30-7 over Pittsburgh
49ers-Steelers grades by Bryan DeArdo (Love the grades? Hate the grades? Let him know on Twitter.)
Atlanta 24-10 over Carolina
Jacksonville 31-21 over Indianapolis
Tampa Bay 20-17 over Minnesota
New Orleans 16-15 over Tennessee
Baltimore 25-9 over Houston
Washington 20-16 over Arizona
L.A. Rams 30-13 over Seattle 
Las Vegas 17-16 over Denver
Miami 36-34 over L.A. Chargers 
Dolphins-Chargers grades by Cody Benjamin (Love the grades? Hate the grades? Let him know on Twitter.)
Green Bay 38-20 over Chicago
Packers-Bears grades by Garrett Podell (Love the grades? Hate the grades? Let him know on Twitter.)
Philadelphia 25-20 over New England
Eagles-Patriots grades by Jeff Kerr (Love the grades? Hate the grades? Let him know on Twitter.)
Dallas 40-0 N.Y. Giants