The interior is more subtly differentiated from the Mach-E GT, with bespoke elements limited to white accents throughout to match the wheels, Mach-E Rally badging and sports seats.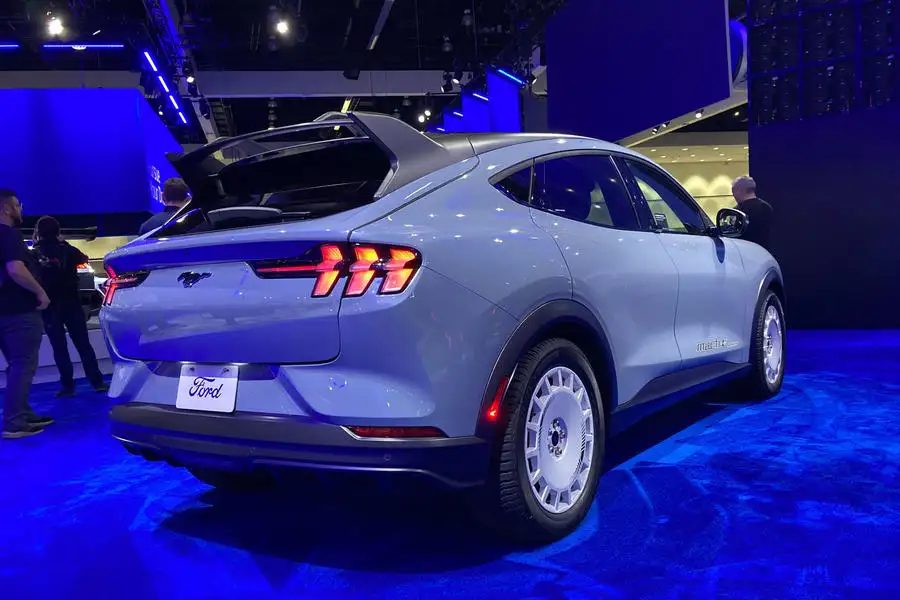 Darren Palmer, who heads up Ford's EV programmes, told Autocar the original idea for the Rally came from a rallycross enthusiast in Ford's new Always On team – created to constantly monitor feedback from customers and social media, which informs the development of over-the-air software updates and model-line additions.
"One of them does rallycross and he seeded the idea: 'Hey, we have heritage in this car. What if we do a rallycross version, because it fits with what we've done in the past?'.
"Our attitude is: if you've got an idea, bring it forward and try it out. So they created a model for the car with pure passion. They put the wheels on and lifted it. They styled what it could be. We gave them the freedom to make it.