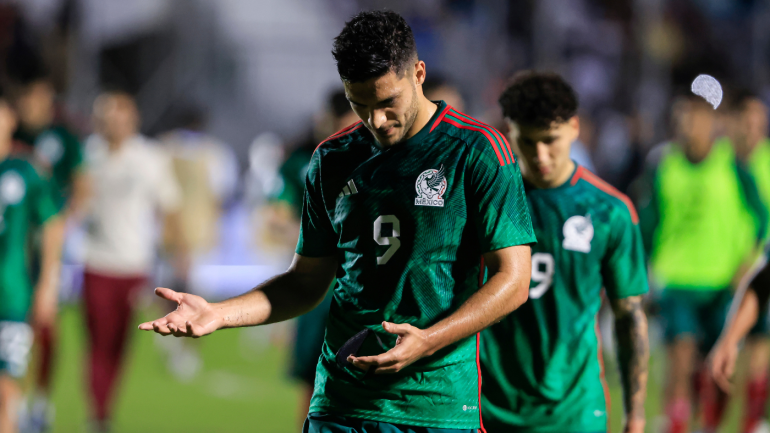 Mexico is at risk of missing the 2024 Copa America after Friday's 2-0 loss to Honduras in the first leg of their CONCACAF Nations League quarterfinal doubleheader.
Anthony Lozano and Bryan Rochez did the damage for Los Catrachos at Estadio Nacional Chelato Ucles with goals in either half to leave El Tri facing a big task in Tuesday's return leg in Mexico City.
The four winners of the two-legged Nations League quarterfinals will all qualify for next year's Copa America which is being held on U.S. soil.
However, two losing teams can still make it via a pair of single-leg qualifying playoff games which will take place next March — giving hope to the likes of Mexico, Costa Rica and Trinidad and Tobago after their respective first leg quarterfinal losses.
The Mexicans' defeat in Honduras makes the possibility of seeing Jaime Lozano's side drop down into those playoffs a very real possibility.
To make matters worse for El Tri ahead of the return leg, captain and star goalkeeper Guillermo Ochoa was forced off injured after just 22 minutes in Tegucigalpa.
The Hondurans made the most of the veteran Salernitana shot stopper's absence by scoring twice against Luis Malagon while El Tri failed in its attempts to find the back of the net.
Despite Feyenoord's in-form Santiago Gimenez, PSV's Hirving Lozano, AEK Athens' Orbelin Pineda and later Fulham's Raul Jimenez in attack, two goals are needed at Estadio Azteca just to level the tie.
The second leg is next Tuesday in Mexico City with the winners determined by aggregate goals and potentially the away goals rule and rewarded with a Copa America berth.
Should that happen to Mexico, there will still be the playoffs next March to attempt to qualify for next summer's tournament.