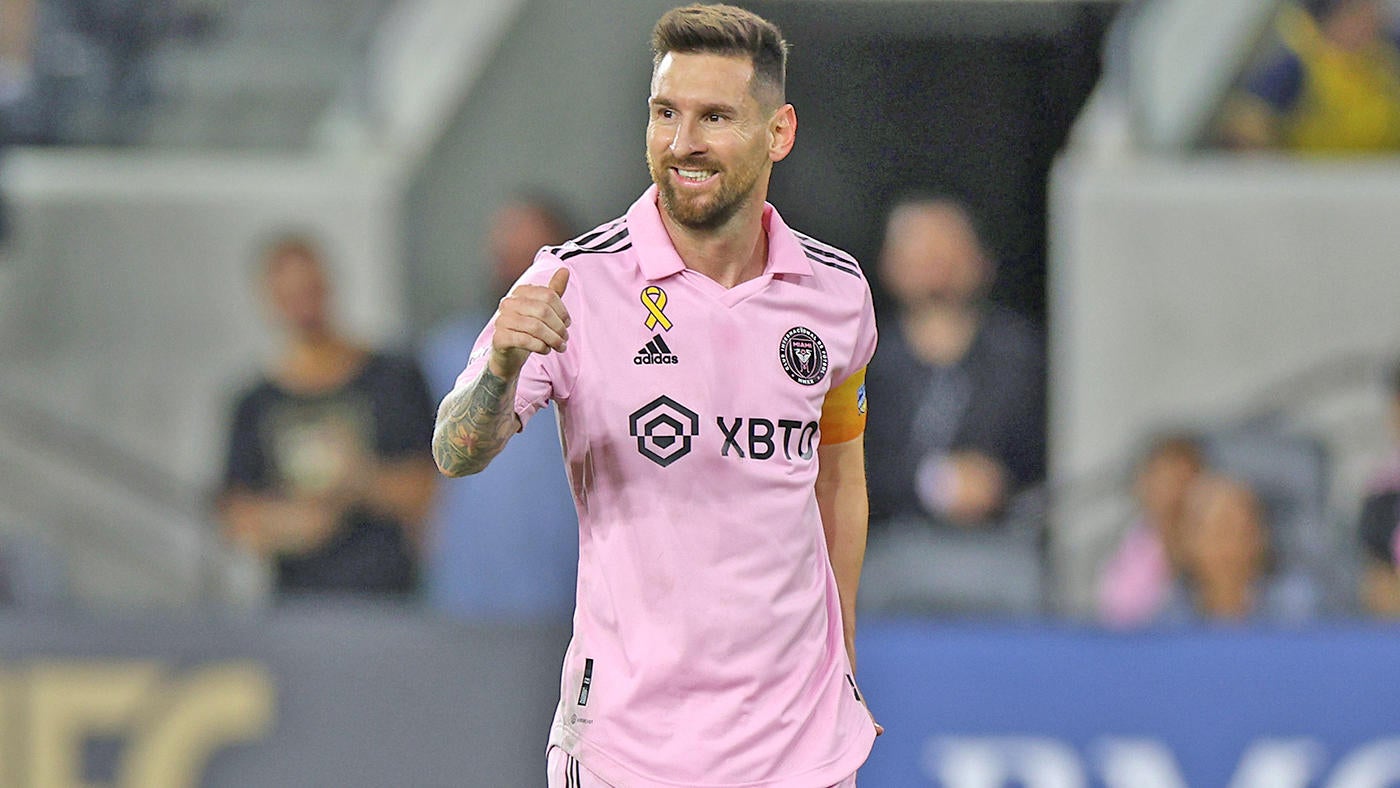 It's a homecoming of sorts on Saturday for Tata Martino and Josef Martinez as Inter Miami faces Atlanta United at the Mercedes Benz Stadium. The Herons have been unstoppable and are riding a 12-game unbeaten streak since Messi's arrival, but part of that turnaround has been the addition of Martino, who along with Martinez, won MLS Cup with the five stripes. While Martino had a stop in between that he'd rather forget with the Mexican national team, his tactical flexibility has been a large part of Miami's success as well as Messi's brilliance.
While we're running out of words to describe what Messi is doing because it's unlike anything that has ever been seen in MLS play before, the team isn't just Messi. Of course, Jordi Alba and Sergio Busquets have played large roles but so have Drake Callender, Kamal Miller, Martinez, Serhiy Kryvtsov and Leonardo Campana, who just clinched a new deal with the Herons. With Martinez in the side Campana has had to bide his time for appearances, but when he enters the match, he's effective and has scored seven goals and assisted two more in 20 league appearances.
The Eastern Conference is shaping up quite well for the Herons, who could make the largest jump in points per game from prior to the All-Star break to after it with an increase of 1.88 PPG since adding Messi. Should the Herons can get past Atlanta United their playoff picture will be looking even better, as D.C. United dropping any points could put Miami in control of their own destiny for the first time this season. 
Will Messi play?
There are questions about Messi's fitness heading into the match. After feeling fatigued near the end of Argentina's match against Ecuador, Messi didn't feature against Bolivia during World Cup qualifying. Due to the many games Messi has played in short succession, it makes sense that he needed a rest and Martino has played down any injury concerns.
"He is fine, but we are going to wait until the end of training to make a decision," Martino said on if Messi would play against Atlanta United. "We will be careful with him because we have a lot of important games in a short span."
Looking ahead, after after Atlanta, Miami faces Toronto FC and Orlando City SC. If Messi is going to rest in one of those matches, it would make the most sense for it to be against Toronto, who are at the bottom of the Eastern Conference. Martino may be trying to downplay things so that Atlanta prepares for a game without Messi but it's unlikely that they would make that mistake.
How to watch and odds

Date: Saturday, Sept. 16 | Time: 5 p.m. ET
Location: Mercedes Benz Stadium — Atlanta, Georgia
TV: None  | Live stream: MLS Season Pass
Odds: Atlanta United +145; Draw +280; Inter Miami +155 
Prediction
Atlanta's defense has improved but Messi doesn't care about any team's defense. Miami will find their goals and then some. Growth is already showing in Facundo Farias, who is making it known that no team can keep the Herons from scoring, regardless of Messi being the pitch or not. Score: Atlanta United 1, Inter Miami 3