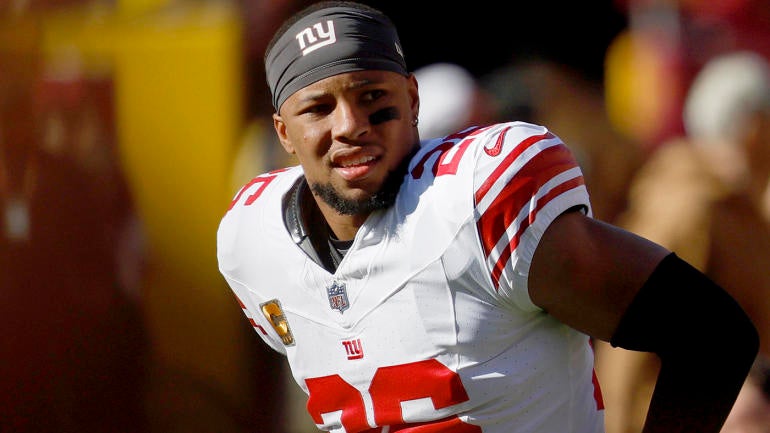 The Giants won Sunday's comedy of errors with the Commanders, riding six takeaways to a 31-19 victory. They were then forced to celebrate with ice-cold showers, thanks to a hot water-heater failure at Washington's FedExField.
"We had an equipment failure in the main water heater that provides hot water to the field-level locker rooms," the Commanders said in a team statement, according to ESPN. "We can't resolve the matter without completely shutting off the water to the stadium, which is why it couldn't be repaired in-game."
The statement came in response to reports that players were unable to properly shower following Sunday's game. Some Commanders players told reporters there was "no water," meaning they couldn't shower at all, whereas Giants players endured chilly water if they wanted to clean themselves and "were not ecstatic about that," per ESPN.
It's far from the first time FedExField has come under fire for a game-day malfunction.
In January 2022, a crowd of visiting Eagles fans fell from the stands in front of the visitors' locker room after a stadium railing collapsed, nearly crushing Eagles quarterback Jalen Hurts in the process. This prompted an NFL investigation after several of the Eagles fans alleged that stadium staffers did not offer medical assistance. A year earlier, during the 2021 season, a FedExField pipe burst, spilling rainwater — first mistaken as sewage — onto fans in the stands.