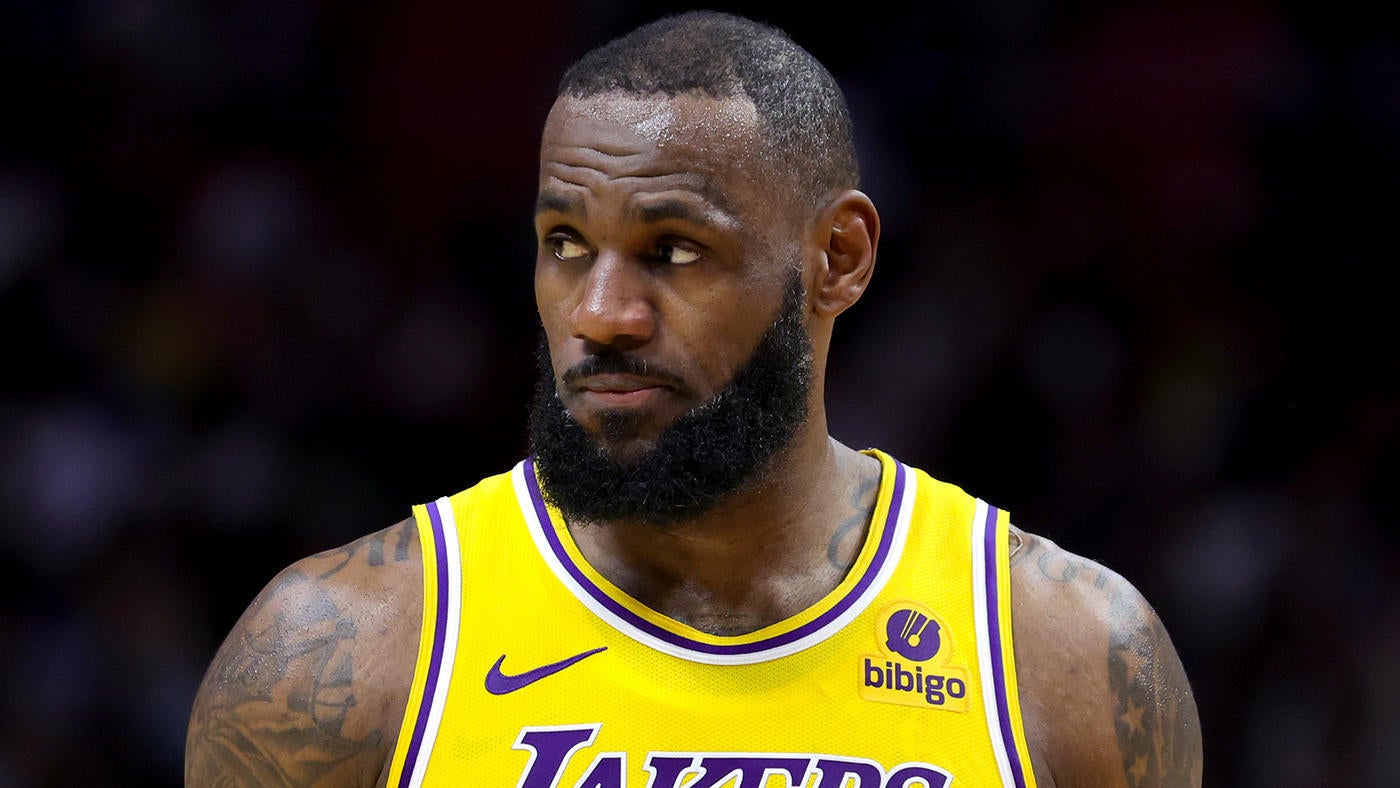 Part of the reason we love sports is the unpredictability. We've done all the research, played out all the scenarios and scouted the teams. And still, very rarely does a game — or a season — play out the way we expect it to. It understandably drives gamblers crazy, but it's also why sporting events carry a buzz unlike most other forms of entertainment.
The start of the 2023-24 NBA season has been no exception. Sure, there are some predictable outcomes — the Nuggets and Celtics are both awesome, Joel Embiid leads the league in scoring and the Grizzlies have struggled without Ja Morant. But there are also things happening that very few people, if any, could have predicted.
Here's a look at five surprises from the opening weeks of the 2023-24 NBA season:
Last season, the Warriors didn't win their fifth road game until Jan. 16. This year's iteration picked up its fifth road win on Nov. 6. That mark tells you everything you need to know about the team's chemistry, which has improved from what Draymond Green called "horsesh–" last season to extremely cohesive so far in 2023-24.
Having a kumbaya locker room isn't the entire reason for the rapid turnaround, however. The addition of Chris Paul has helped to steady the second unit, helping maintain or build upon leads with Stephen Curry on the bench — something Golden State hasn't seen often since the departure of Kevin Durant.
Over the previous three seasons, the Warriors were 2-46 when Curry was minus-5 or worse in the box score. They already won one such game this season, when Curry was minus-6 in a victory over the Sacramento Kings. Take a look at the dramatic swing in the Warriors' offense with Curry on the bench over the last few seasons compared to this one.
2020-21

114.2

101.8

-12.4

2021-22

114.1

106.3

-7.8

2022-23

118.1

110.4

-7.7

2023-24

115

111.5

-3.5
The defense has also been a key, allowing just under 112 points per 100 possessions away from home this season compared to 118.3 last year.
Even Steve Kerr thought it would take around 20 games for the Warriors to start clicking after the offseason changes and a preseason injury to Green, but it appears things have come together more quickly than expected.
2. Setting the Pace
Ask a casual NBA fan which team has the league's best offense, and they'll probably mention Steph Curry's Warriors, Kevin Durant's Suns … maybe Joel Embiid's 76ers. All great guesses, but they'd be wrong. Entering Friday night, the best offense in the NBA belongs to none other than the Indiana Pacers — and by a wide margin.
Their 121.5 points per 100 possessions is over three points better than the second-place Nuggets, and well above the Sacramento Kings' record-setting offense of last season. Just nine games in, the Pacers have already put up point totals of 134, 143 and 152. Last season, they finished 21st in the NBA with 114 points per 100 possessions.
Head coach Rick Carlisle's supercharged offense is led by dynamic point guard Tyrese Haliburton, who's averaging 24 points and a league-leading 11.6 assists per game, while shooting 40% from 3-point range. He brings a contagious energy, and also has a penchant for clutch buckets.
Outside of Haliburton, the scoring is evenly distributed with seven players averaging double-figures. So far, the offensive attack has been virtually unstoppable, and it's helped Indiana to a 6-3 record to start the season. 
We knew the Los Angeles Lakers offense could get bogged down at times, but we didn't think it would be this bad. They've mustered just 106.6 points per 100 possessions to start the season, good enough for 28th out of 30 NBA teams. Yikes.
It's all started with, well, their starts. Through eight games, the 3-5 Lakers are the worst first-quarter team in NBA history, being outscored by a total of 74 combined points in the opening period. And that's just the tip of the iceberg. They've also set another inauspicious mark for futility, becoming the first NBA team to ever make fewer 3-pointers than their opponent and shoot a worse 3-point percentage than their opponent in each of their first eight games.
Our Sam Quinn outlined a few reasons why the Lakers have struggled early, noting injuries and poor free throw percentage. But it's hard to fathom how a team with LeBron James and Anthony Davis has found so much difficulty putting the ball in the basket.
4. Whiz Kids
The Wizards aren't winning a lot of games yet, but they've certainly changed up their style. Last season, Washington was close to a bottom-10 team in pace, averaging just over 99 possessions per game. This season, they've upped that to a rollicking 106 possessions per game, placing them first in the NBA.
This is a particularly interesting development considering they didn't change head coaches. Wes Unseld Jr. is still in charge, and has clearly sent the message to his team that faster is better. They even started playing Danilo Gallinari as the backup center behind Daniel Gafford to create more space for the rest of the team to operate. That speed has led to a transition offense that ranks sixth in the NBA, per Synergy Sports.
Forward Deni Avdija has been the most efficient transition scorer in the league so far this season, per NBA.com, averaging two points per possession. Unseld clearly looked at his personnel and decided to push the pace this season, so we'll see what results it yields in a larger sample size.
5. Lights, Cam-era, Action
Take a cruise through this season's top NBA scorers and you'll see all the regular customers: Joel Embiid, Luka Doncic, Donovan Mitchell, Steph Curry. But move your eyes down just a hair and you'll notice what might be an unfamiliar name.
Cam Thomas.
Entering Friday night, the Brooklyn Nets guard was just outside the top-10 in scoring at nearly 27 points per game. Thomas has shown glimpses of his microwave scoring ability — he tallied at least 43 points in four games last season — but for him to do it this consistently with more defensive attention is quite the accomplishment.
More impressive than the point totals are the way he's getting his buckets. Most would assume that he's gotten hot from the 3-point line, but that hasn't been the case. Instead he's dominated in the paint and from the midrange — something you don't often see from a 6-foot-3 guard. He went 11-for-17 from 2-point range while scoring a season-high 45 points against the Bucks on Monday.
Thomas is shooting 55% on 2-pointers overall this season, including 49% from midrange and 50% on shots in the paint outside the restricted area. When you factor in the volume, those numbers put him on par with All-NBA players like Shai Gilgeous-Alexander, Devin Booker and De'Aaron Fox. Some of Thomas' most effective scoring comes on creative runners and floaters in the paint, where he ranks in the 76th percentile across the league, per Synergy Sports.
Will Thomas finish as a top-10 scorer in the NBA? Maybe it's unlikely, but we've seen him go nuclear on too many occasions to doubt him.