This simplification extends to the instrumentation and infotainment, which is all displayed through a central touchscreen in similar fashion to the Tesla Model 3, Tesla Model Y, and the upcoming Volvo EX30. A large 17.1in display will be offered as an optional extra.
The interior will be offered in five- and six-seat configurations, with the latter swapping the front-row bench for a van-style layout with room for three occupants.
At the rear end, the Pear features a novel 'Houdini' boot, in which the tailgate folds away into the rear bumper. This "simplifies cargo loading in city parking", according to Henrik Fisker. Additional storage is provided under the bonnet, where a small "drawer-like" cargo space is provided, with optional insulation said to be capable of keeping food hot or cold.
Initial deliveries of the Pear are currently scheduled to begin in July 2025. Right-hand drive examples are expected to go on sale in the UK by 2026.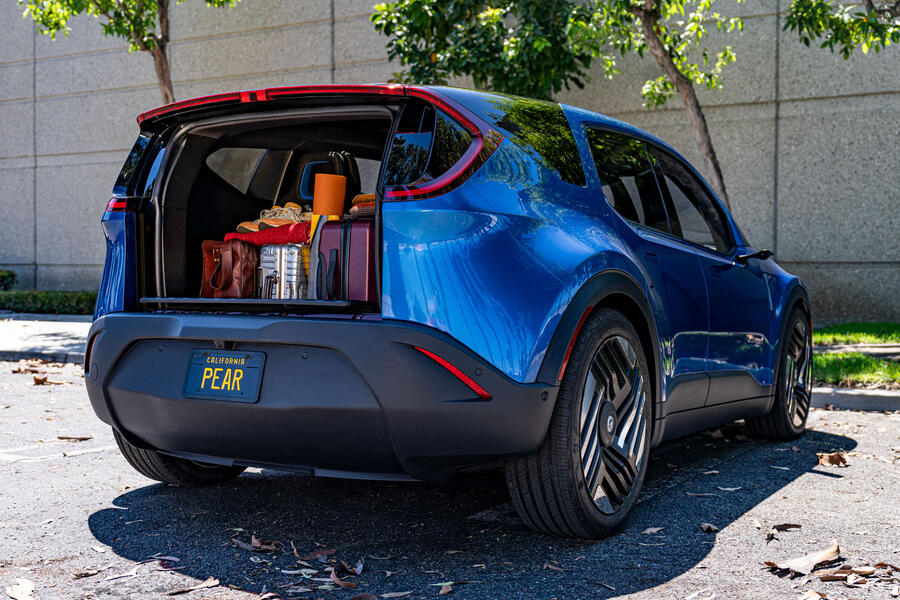 The car, which was revealed earlier this month in near-production form – only the door-mirror cameras are "still under review" according to an official statement – will be shown at the Fisker Lounge in central Munich between 4 and 10 September, coinciding with the Munich motor show.