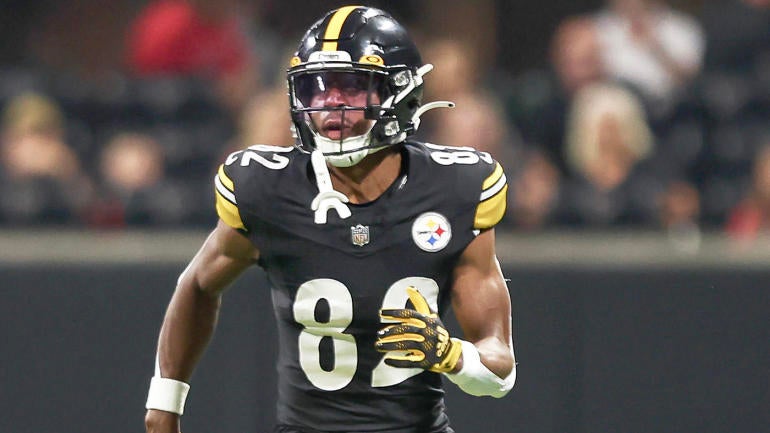 Instead of getting outside help, the Pittsburgh Steelers are using in-house talent to help fill the void left by Diontae Johnson's hamstring injury. With Johnson expected to miss several weeks with a hamstring injury, the Steelers have promoted Dez Fitzpatrick off the practice squad (h/t Jim Wexell of Steel City Insider). 
Fitzpatrick was added after the Steelers placed Pro Bowl defensive tackle Cameron Heyward on injured reserve. Heyward underwent surgery this week and is expected to be out for eight weeks. Both Heyward and Johnson suffered their injuries during Pittsburgh's 30-7 loss to the 49ers in Week 1. 
Fitzpatrick, 25, was added to the Steelers' practice squad shortly after the team released their initial 53-man roster. He played in 76 snaps during the preseason (on offense as well as on special teams) but was targeted just twice. 

Fitzpatrick arrived in Pittsburgh this past January after spending his first two NFL seasons with the Titans, who selected him in the fourth round of the 2021 NFL Draft. He caught his only NFL regular-season touchdown pass that season while filling in for injured starter Julio Jones. 
Prior to the NFL, Fitzpatrick enjoyed a successful college career at Louisville. He caught nine touchdown passes as a rookie while playing with future Ravens star Lamar Jackson. Fitzpatrick caught 12 touchdowns during his final three seasons at Louisville and finished his career with 154 catches and a 16.8 yards-per-catch average. 
Fitzpatrick will join a Steelers receiving corps that currently includes George Pickens, Allen Robinson and Calvin Austin III. On Monday night, the Steelers offense will face a Browns defense that held Joe Burrow to a career-low 82 passing yards last Sunday in a 24-3 win over the Bengals.