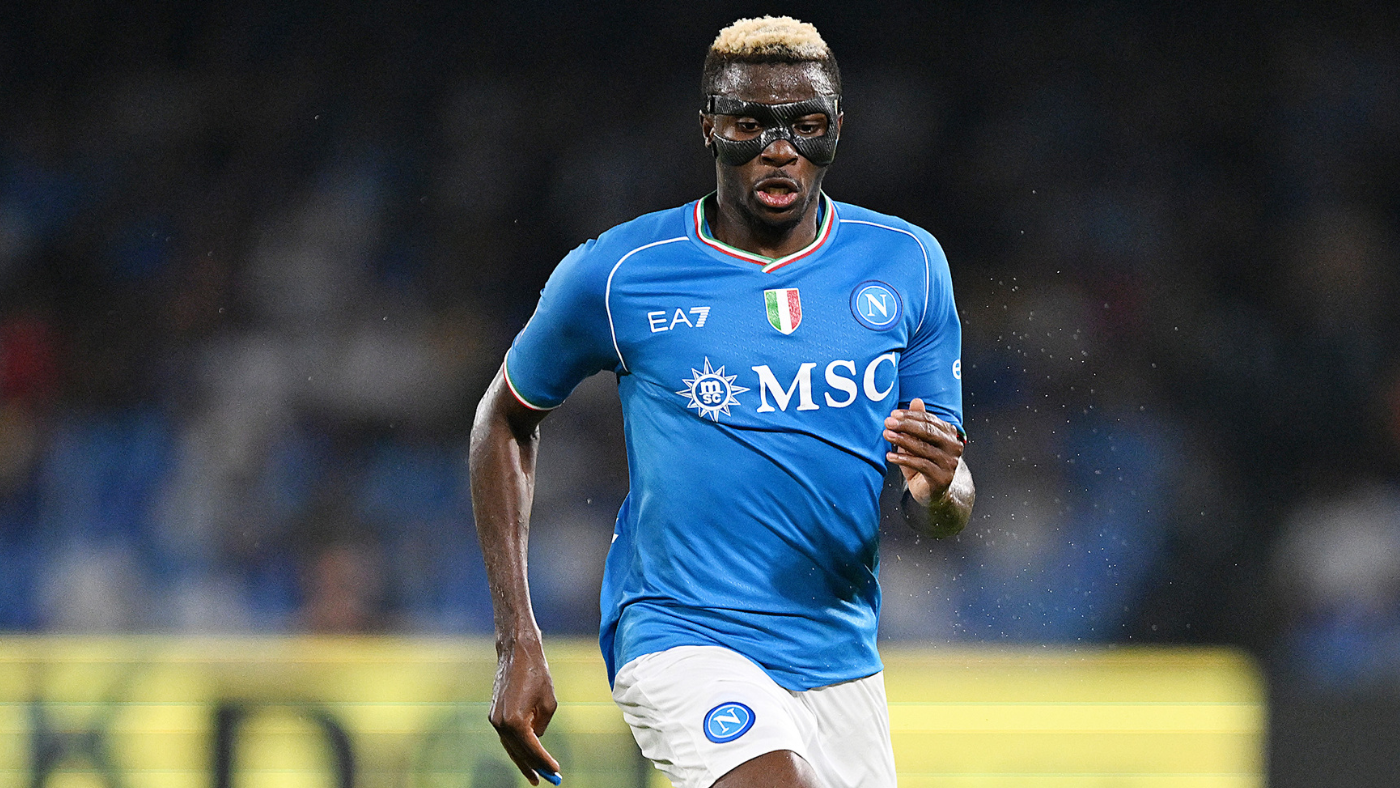 Part of being a sports fan is having dumb ideas and sharing them with everybody around you. For most people, this means telling your friends or family about them until they get annoyed with you and tell you to shut up or just call you an idiot. Then there are the lucky few like myself, the ones who, for some reason, are given a platform that allows them to share their idiotic thoughts with the world, and that's what I'm about to do. Hold tight.
The Champions League groups were announced this week, and as is the case every year, there is a Group of Death. This year, it's Group F containing PSG, AC Milan, Borussia Dortmund and Newcastle United. I legitimately have no idea who will advance from this group, as all four are capable of doing so. However, I am annoyed by the Group of Death being Group F.
The Group of Death should be Group D every year. The D can literally stand for Death. This one simple change by UEFA, should they listen, would earn them so many brownie points with morons like me that it's hard to see what the downside is.
Hey, I warned you it was stupid. Hopefully, my picks this week will be much more intelligent.
Please check the opt-in box to acknowledge that you would like to subscribe.
Thanks for signing up!

Keep an eye on your inbox.

Sorry!

There was an error processing your subscription.

Napoli vs. Lazio
Date: Saturday, Sept. 2 | Time: 2:45 p.m. ET | Watch: CBS Sports Golazo
Napoli is off to a solid start in defense of their Serie A title, as they've won their first two matches by a combined score of 5-1. The expected goals (xG) story tells the same exact story, as Napoli also hold a 5.0-1.1 advantage there. However, we cannot overlook that Napoli have opened their season with Frosinone and Sassuolo. Lazio, despite their sluggish start, are a much stiffer test.
Lazio are in the odd position of having lost both their matches despite having an xG advantage of 3-2. While early-season sample sizes can go either way, given Lazio's history, I'm fairly confident this will balance out for the better. I'm also confident Lazio will begin finding the back of the net, and while Napoli haven't had much trouble defending so far, they haven't been tested much, either. This weekend could be a different story. The Pick: Over 2.5 (-118)
Arsenal vs. Manchester United
Date: Sunday, Sept. 3 | Time: 11:30 a.m. ET | Watch: NBC
Manchester United spent Friday trying to get more bodies in before the transfer deadline, and they need to be because it has not been a promising start for the Red Devils. Yes, they've won two of their first three matches, but they've been a mess defensively in all three. They beat Wolves 1-0 despite allowing an xG of 2.2. Last week, they were in a 3-2 shootout with Nottingham Forest. While they were a bit unlucky in their 2-0 loss to Tottenham, the defensive issues remained there as well.
Now they're tasked with stopping Arsenal. The Gunners surprisingly drew 2-2 to Fulham last week, but the score was misleading as Arsenal had an xG advantage of 3.2 to 0.6. My read was Mikel Arteta was having his team work on some things defensively, and they got a bit unlucky with the result, even if they played well. This weekend, at home, I believe we'll see the fruits of last week's labor. The Pick: Arsenal (-140)
Lecce vs. Salernitana
Date: Sunday, Sept. 3 | Time: 2:45 p.m. ET | Watch: Paramount+
As I mentioned, it's hard to know what's noise and signal this early in the season with small samples. My gut tells me that Lecce probably can't sustain their start of four points in two matches given the way they've played. Lecce have scored four goals and allowed three, yet their xG through two matches is only 1.7. They have scored 2.3 more goals than they "should have" and that tends to balance out.
The same thing can be said about Salernitana, which have three goals on an xG of only 0.6, but I'm impressed with what I've seen from Salernitana's defending so far. As the price suggests, this isn't a bet I'm expecting to win more often than not, but from what I've seen, this price underestimates Salernitana quite a bit and gives Lecce far too much credit for their start to the season. The Pick: Salernitana (+300)
Weekend Parlay
This weekend's parlay pays out at +172.
Bayer Leverkusen (-600)
Manchester City (-750)
Real Madrid (-340)
Inter Milan (-170)
League Play

4-4

-0.70

Champions League

0-0

+0.00

Overall
4-4
-0.70