BMW will offer hands-free driving capability in the UK on a range of models from next year, the company has said.
Drivers will be able to remove their hands from the steering wheel in all models of the new 5-series range including the electric i5, as well as in the BMW i7 large electric saloon and the iX electric SUV, Matt Bacon, head of product for BMW's large models in the UK, told Autocar.
BMW is taking advantage of new rules in the UK that allow drivers to take their hands off the wheel providing they are still paying attention to the road, sometimes called Level 2+ in the autonomy categorisation scale. 
BMW will follow Ford, which is rolling out its BlueCruise hand-free system on the Ford Mustang Mach E electric SUV in the UK.
Read more: Autocar drives 'hands-off' in UK with Ford BlueCruise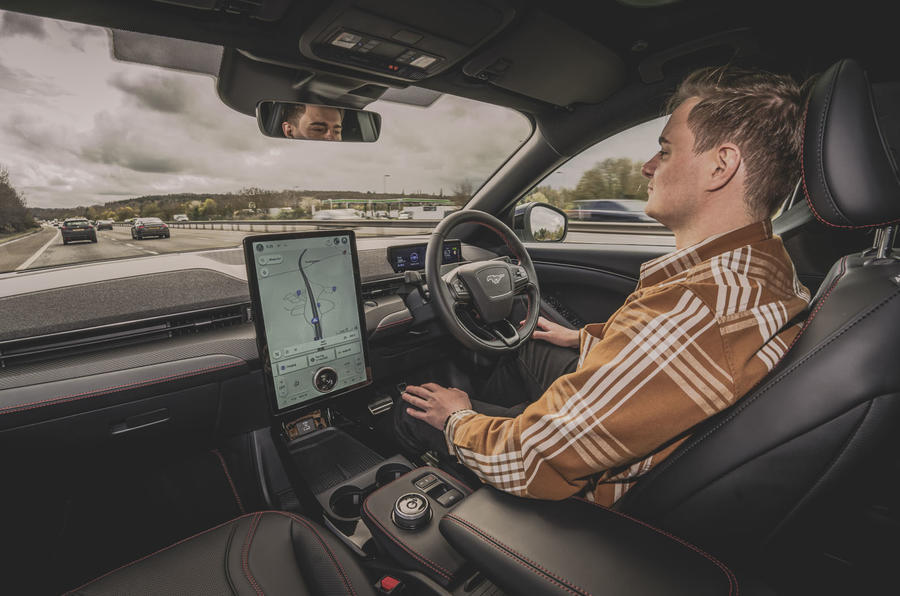 The BMW system enabling this change is called Highway Assistant in the US, which the company is pushing to be renamed Motorway Assistant in the UK, Bacon said. 
The feature is part of Driving Assistant Professional, which is available in the new 5-series on top of Tech Pack Plus, which includes adaptive cruise control and lane centreing.
BMW has yet to finalise whether the system will be available as a monthly subscription, as it is in the Ford Mustang Mach E, or a one-off fee at purchase. The extra cost is partly to pay for the licence fee for the higher definition mapping needed to better locate the car, BMW said.
The exact roads the system will work on have yet to be determined, Bacon said, although the minimum requirement is that that are dual carriageways with a central divider. The car will alert you if you drive onto a qualifying road. Ford has said roads covered by BlueCruise will include the M25 and M40.